As informs the Bulletin of Mordovia at the International military technical forum "Army - 2017"
for the first time BTR-87 was openly presented.
This armored car is considered a radical upgrade of the well-known family of BTR-80 and BTR-82. The most significant difference is the location of the engine-transmission compartment. This armored personnel carrier is located in the front, on the right.
The driver is in the usual place for himself, the commander is behind him. The combat module is pushed back a little. In the rear part there is an amphibious compartment, for which aft hatches are provided.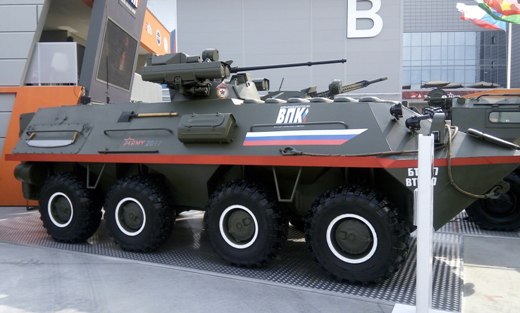 As for the combat module, it is reported that several options are possible. Including uninhabited. All of them are equipped with perfect fire control systems with thermal imaging channels and are armed with a 30-mm cannon with a twin machine gun. The installation of anti-tank complexes "Cornet", as well as containers with flamethrowers "Shmel" is foreseen.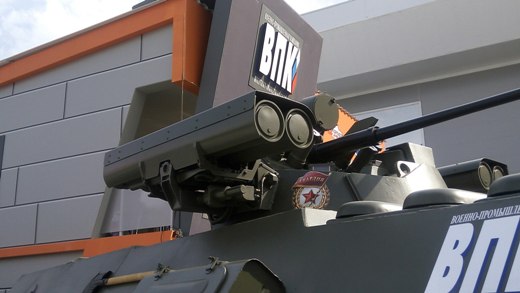 BTR-87 has reinforced armor and mine protection. The engine of increased power will achieve a maximum speed of 90 km/h.
This machine is not created as an alternative to VPK-7829 "Boomerang". The fact is that, inside the country and abroad, there is always a need for cheaper armored personnel carriers, on which units and aggregates of equipment well mastered in the troops are widely used.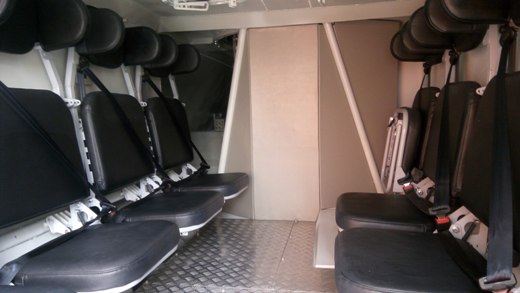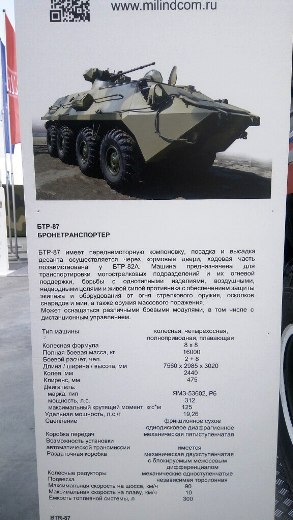 http://bmpd.livejournal.com/2800919.html