higurashihougi wrote:
And recently Zaloga began to say bullshit about Russian small sizes. I can't believe in my eyes when I read such comments in his T-64 article (2015), I can't believe there is such stupidity like that.

Zaloga's stupidities are famous. As him nothing could penetrate the M1 Abrams. Nothing or almost, I don't know what could he say when he sees this image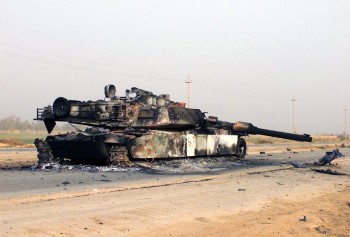 As I said, to have a better informations, it is better to stay away of these institutional propagandists agents. We won't learn something with them.