Militarov wrote:KTD-1 and KTD-2 laser rangefinders were available for T55A in its late production, post 1975. or so. Later various Chinese and North Korean rangefinders became available for possible modernisations.
Thx for this interresting information. For that reason Iam nearly sure that several M1 Abrams were destroyed just by T-55.
I don't know whether against a M1 Abrams a simple M-61 vulcan gatling gun with depleted uranium's API amnunitions is not enough. U shoot on the Tank's weakspots and it's done.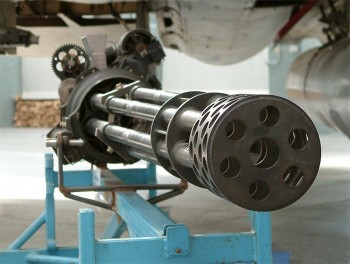 In russian arsenal I did not see much of its Gatling guns with depleted uranium ammunitions.