It is a Russian Naval observation system designed to be mounted up on a mast in clusters with the optics including long range zoom day and night optics along with laser target markers and ranging equipment.
Replace the optics with a spherical IR sensor like this: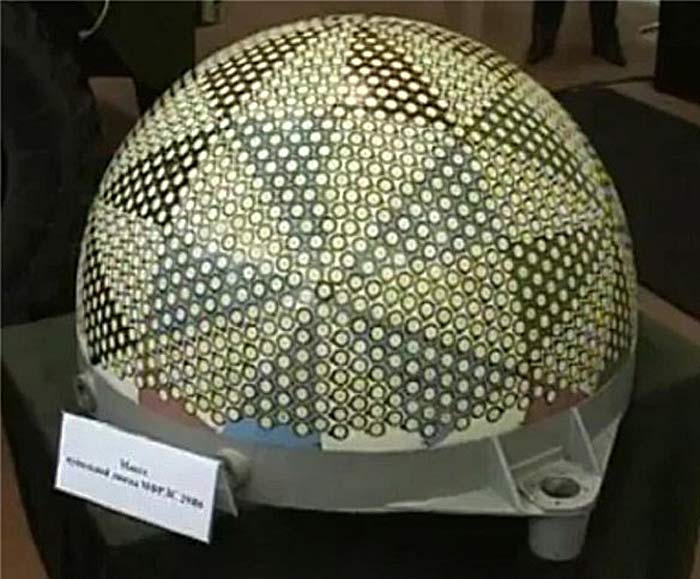 Which is the hemispherical array associated with Morfei and is an IR array covering 360 degrees horizontally and 180 degrees vertically to give complete coverage of any IR signal immediately.
The four faces of the AESA antenna array offer passive 360 degree continuous coverage and the opportunity for rapid 360 degree scanning using electronic scanning rather than mechanical scanning... resulting in coverage in micro seconds rather than seconds.
The point is that they can do it, but few missiles have the performance to warrant the cost... Morfei with its lock after launch capability and Vityaz with ARH would be two missiles that would benefit.