Dima wrote:

Check slipway and cranes in major shipyards, they can manage averagely sized tankers at the best.

Take the dimensions I earlier posted and check once more and you will see a solution. Its just a bottle neck.

I will explain.

1) Widen the entry to Sevmash basin/yard. This will be cheaper than constructing a new 400m x 70m dry dock which was earlier planned.

2) See the capacity of Sevmash 302 x 44m. Its the covered slipway on which n-subs are constructed. Two lines in parallel with common rail for cranes. Downside being obstruction in N-sub construction.

3) Utilize this installed capacity to built hull sections which will negate the need for heavy lift cranes in the basin or on floating docks.

4) Float them out into the basin for final assembly, preferrably on a floating dry dock which can be fabricated in Sevmash itself. Each time basin will need to be flooded.

5) Float the completed hull out of the basin for outfitting to free up the basin.

All these will depend on the entry/exit, coz we have not advanced enough to see a flying carrier.  

In my humble opinon, its doable and in Sevmash itself but depends on three things - Plan, Resolve & Funds. Everything else comes into place automatically.
Widening the entry and basin and quay is fine, however they need new dock, widening existing facilities is just stop gap solution at the best, production rate in Russian shipbuilding (not that i like it being that way) is quite patethic. Constant delays, fires, lacks of steel, lack of domestic tooling, cranes... it has to stop, making new docks and training good labor force is good start.
I am not sure if its possible to miniaturise carrier sections so much to manage its construction with 550t cranes to be honest. I mean naturally its possible, but is it smart or good? I am not marine engineer but i am not sure if its really good to build carrier like lego.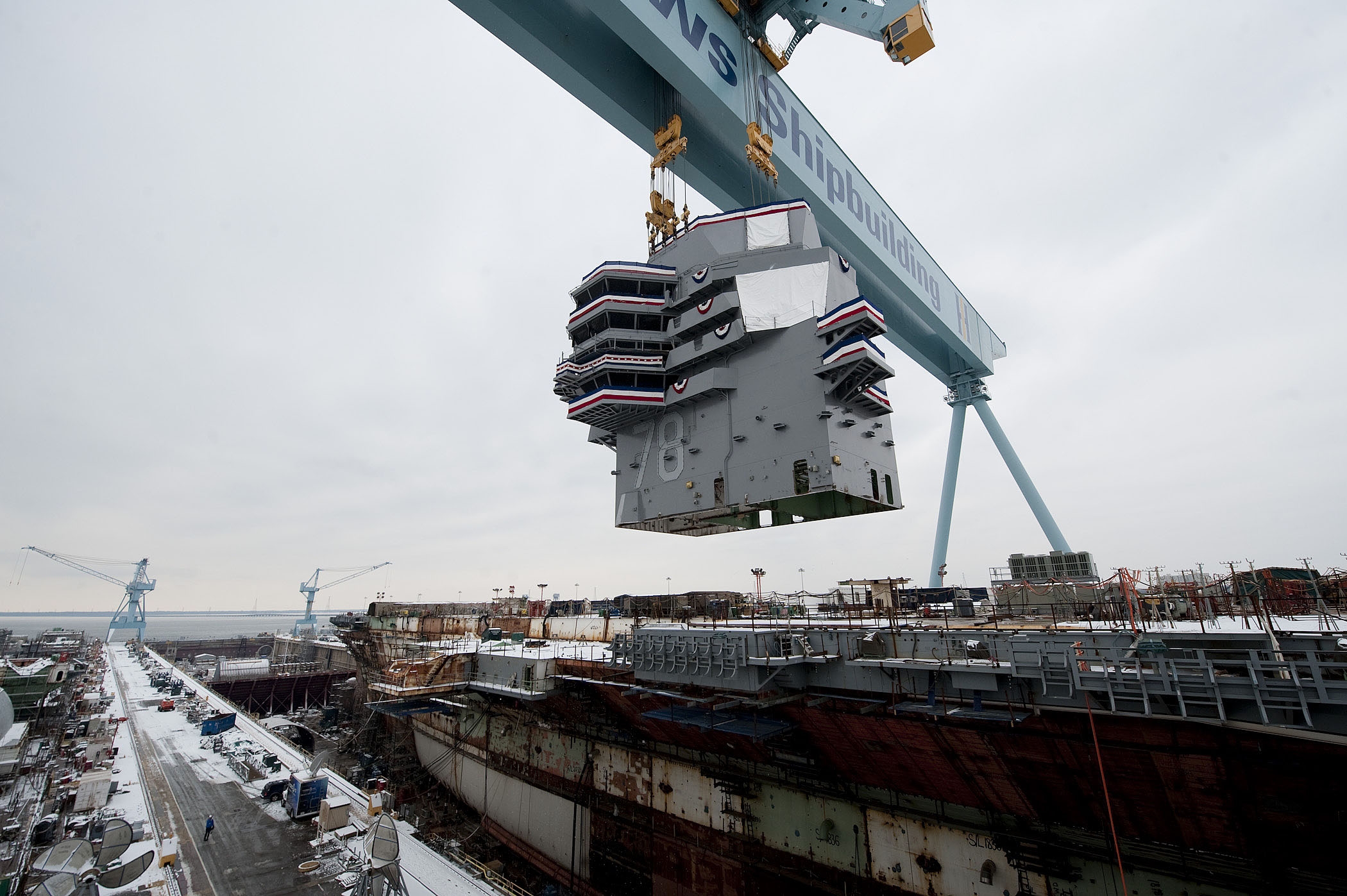 USS Ford carrier is modular as it gets with carriers and still i see some HUGE cranes working on it and moving its sections that are probably heavier even than 1000t, i am not saying it couldnt be done by welding smaller compartments on spot but this way its far more convinient.