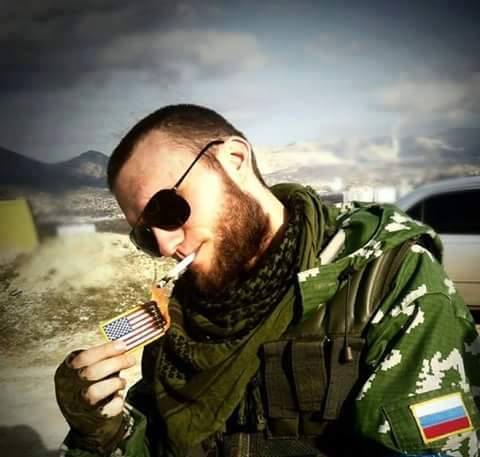 As someone posted this photo some time ago and asked if its genuine, it seems we got the answer now.
Guy on photo is named Taher H. Ismaiel.
His FB: https://www.facebook.com/tismaiel
And few more of his photos:
His photo in Syrian army uniform being flagged as abusive...
And his checkins on map:
So, basically he is Syrian soldier, that had probably chance to borrow uniform from Russians and take a pic

. My guess.