Sino-Russian relations:

George1




Posts

: 10743


Points

: 11222


Join date

: 2011-12-22


Location

: Greece

_________________
"There's no smoke without fire.", Georgy Zhukov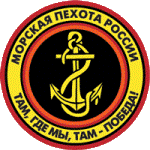 max steel




Posts

: 2967


Points

: 2998


Join date

: 2015-02-12


Location

: South Pole

Russia-China entente inching toward alliance
For reasons more than one, the two-day visit to Beijing this week by Sergei Ivanov, chief of staff of the Presidential Executive Office at the Kremlin, cannot go unnoticed. Ivanov seldom travels abroad (given the nature of his onerous house-keeping job); his career in the Soviet-era KGB where he served as general and his long association with President Vladimir Putin; and, his pivotal role in policy-making and his close association with Russia's 'Look East' policies – all this makes the event significant.
Ivanov's visit was at the invitation of Li Zhanshu who heads the General Office of the Central Committee of the Chinese Communist Party who works directly under the supervision of President Xi Jinping. Ivanov and Li signed a 'Protocol of Cooperation' between the Presidential Executive Office in the Kremlin and the General Office of the CPC Central Committee. No further details were given regarding the formal arrangement. (Kremlin website)
Significantly, Russia is the only country with which the CCP Central Committee has entered into such a channel of cooperation at the highest level of leadership. It is doubtful if such a tie-up between the 'kitchen' of the CCP Central Committee and the 'green room' at the Kremlin ever existed in the Soviet era when both countries were wedded to socialism.
To be sure, Ivanov received a red carpet welcome in Beijing. On the first day of his visit itself, President Xi received him. He also had meetings with two Politburo members – Liu Qibao who heads the Propaganda Department of the Central Committee and, interestingly, the hugely powerful Wang Qishan (whom many regard as the second most powerful figure in the Politburo, second only to Xi.) The latter has a fabulous reputation as trouble shooter during crisis situations and as a worthy professional in the arena of foreign investment and trade, etc. Most important, Wang spearheads Xi's unprecedented anti-corruption campaign. Which aspect of Wang's political personality was relevant to the meeting with Ivanov we will not get to know. Perhaps, all. (Kremlin website)
At any rate, Ivanov's expertise on security issues to counter the West's cold war techniques of subversion is considerable. In fact, the Kremlin has vast experience in the handling of the kind of Cold-War era situations instigated by western intelligence that recently arose, intriguingly, in China where a write-up popped up on the Internet suddenly which threatened Xi of personal risks if he were to persist with the anti-corruption campaign. (Guardian).
At his media interaction in Beijing, Ivanov focused on economic issues, especially energy cooperation between Russia and China, and expressed satisfaction over the rise in the volume of trade, progress of the negotiations relating to the proposed western Siberian gas pipeline to China. (Kremlin website)
The Kremlin gave high publicity to Ivanaov's trip, underscoring that it was a major event of consequence that merits attention. At the meeting with Xi, Ivanov actually thanked the Chinese leader personally for "the help in organizing the visit". (Kremlin website)
Indeed, from all appearance, something big appears to be building up around Putin's forthcoming visit to China in June. Only two weeks ago, Foreign Minister Wang Yi visited Moscow. Beijing issued an extraordinary statement on the visit whose sole purpose was to highlight the level of trust and confidence in the Sino-Russian strategic partnership (here).
At the discussions in Moscow on March 11 during Wang's recent visit, the two foreign ministers agreed to take the bilateral coordination on foreign policies to an unprecedented level. It appears that they decided on a comprehensive document spelling out approximately 50 rounds of consultations between the foreign ministries of the two countries in a near future at the level of deputy foreign ministers and heads of departments. Clearly, Moscow and Beijing are tightening their inter-governmental coordination on global issues.
To my mind, the Sino-Russian entente could be inexorably moving toward an alliance. Of course, conventional wisdom is that neither Russia nor China ever desired such an alliance. But then, the 'co-relation of forces' (to borrow the Soviet concept) in the contemporary world situation may be pushing Moscow and Beijing in that direction. In a recent book Russia's Far East: New Dynamics in Asia-Pacific and Beyond co-authored by Prof. Artyom Lukin at the Far Eastern Federal University at Vladivostok (who is an influential voice on Russia's 'Look East' policies) it has been mentioned that since 2014 Putin himself has been a seeking a Sino-Russian alliance.
Indeed, it was around that time in 2014 that Russian Defence Minister Sergey Shoigu (and Deputy Defence Minister Anatoly Antonov) openly called for a military alliance between Russia and China to fight terrorism and colour revolution. The big question is whether the time has come, finally, for an idea that has been in the air for close to two years already.

Militarov




Posts

: 5601


Points

: 5642


Join date

: 2015-09-02


Location

: Serbia


KoTeMoRe




Posts

: 3939


Points

: 3966


Join date

: 2015-04-21


Location

: Krankhaus Central.

Not a good Idea to go UNCLOS, that might have blowbacks re-Russian claims about Arctic dorsale. So yeah the US better watch it. On the other side, the Chinese only need to keep growing, at some point they'll be the angry elephant sized pitbull in the coop. So yeah, time guys, time.

max steel




Posts

: 2967


Points

: 2998


Join date

: 2015-02-12


Location

: South Pole

Why UNCLOS ? US itself isn't a signatory to it. Double Standards .

Russian position stance in reply to a question by the Chinese journalist who referred to "tensions (that) have recently flared up again" in the South China Sea: Regarding the situation in the South China Sea, we proceed from the following premise. All states involved in these disputes must respect the principle of the non-use of military force and continue searching for mutually acceptable political and diplomatic solutions. It is necessary to stop any interference in the talks between the concerned states and any attempts to internationalise these disputes. We have provided active support for the willingness of China and ASEAN economies to advance towards this goal.

Many attempts have been made (by "external parties") there to internationalise the issues related to the South China Sea dispute… these attempts are counterproductive. Only negotiations, which China and the ASEAN countries… are conducting, will produce the desired result, that is, a mutually acceptable agreement.




George1




Posts

: 10743


Points

: 11222


Join date

: 2011-12-22


Location

: Greece

_________________
"There's no smoke without fire.", Georgy Zhukov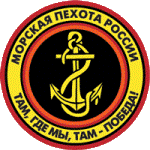 JohninMK




Posts

: 5218


Points

: 5281


Join date

: 2015-06-16


Location

: England

Its a huge amount of money, but it will use up a lot of Chinese steel. Question is, Chinese (same as Europe) gauge or Russian gauge track? Does Russia still expect NATO to attack and need trains?
Russia has considerably increased the number of the high-speed railway projects to be built on its territory with the participation of China, the world's high-speed railway (HSR) leader, both in technology and operations.

Amongst a number of recently signed projects is the construction of an ambitious high-speed rail link from Moscow to Beijing that would cut the journey from six days on the Trans-Siberian Railway to just two. The project would cost more than $230 billion, run over 7,000 kilometers (4,350 miles) in length and take in Kazakhstan along the route.

Within the project is a high speed rail between the two largest cities in Russia's Urals, Chelyabinsk and Ekaterinburg. This section will form part of the high speed network connecting Moscow and Beijing.

China will take a role in financing the railway's construction, as well as engaging in geological research and improvement of the economic structure.

Another section is the Samara-Togliatti railroad in Southeastern Russia to be constructed by the China Railway Corporation. China Railways might also finance the construction of the high speed track. There is already a railway connecting Samara and Tolyatti, but it was built a long time ago. There are two variants within the framework of this project: either to modernize it and speed up its carriages up to 200 kilometers per hour, or to build an entirely new one which could travel at speeds of 300 kmh. The railroad is slated to be complete by the 2018 World Football Cup, which will take place in Russia.

A high speed rail line will also link Russia's Far East to China. The 250 kmh link could cut the current five-hour car journey to just an hour or so by train, and help drive new business and tourism between the two countries.

Earlier in April reports suggested that China had agreed to provide a 400 billion-ruble ($6.2 billion) loan for Russia's Moscow–Kazan High Speed Rail Project. The project will be managed as a public-private partnership through a concession, while the key points of the concession agreement are set to be agreed on by the end of the year. As part of the agreement, China will also provide 53 billion rubles ($800 million) in equity financing, the statement added.

The Moscow–Kazan High Speed Rail Project was first proposed in 2009, arguing that the project will spur innovation and increase population mobility. In 2013, Russian President Vladimir Putin announced the decision to go ahead with the project. China expressed initial interest in 2014, proposing that the project to become the initial stage of connecting Moscow to Beijing, with a view of extending it further into Europe, eventually reaching London.

The upcoming visit of Russian President Putin to China in June is likely to bring more joint projects within the current framework of bilateral cooperation.
Read more:
http://sputniknews.com/business/20160603/1040735227/china-russia-railroads.html#ixzz4AWOzUkXh

George1




Posts

: 10743


Points

: 11222


Join date

: 2011-12-22


Location

: Greece

_________________
"There's no smoke without fire.", Georgy Zhukov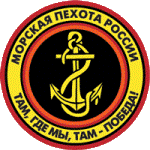 George1




Posts

: 10743


Points

: 11222


Join date

: 2011-12-22


Location

: Greece

_________________
"There's no smoke without fire.", Georgy Zhukov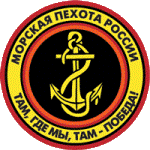 George1




Posts

: 10743


Points

: 11222


Join date

: 2011-12-22


Location

: Greece

Does Russia Have a South China Sea Problem?

At the G20 Hangzhou summit earlier this month, China made clear that Russian president Vladimir Putin was a top guest. Both China and Russia claim that their bilateral relations are the "best ever' and demonstrate an "unprecedentedly high level of trust." Putin described the relationships as a "comprehensive partnership and strategic collaboration."

The China–Russia relationship is based on a mutual wish to push back against the United States, for its expansion of NATO in Europe and its rebalance in the Asia–Pacific. Sanctions imposed on Russia by the US and Europe have hurt the Russian economy, and Russia needs markets for its energy exports, especially gas. China has signed a major deal to import Russian gas and it is a large market for Russian manufactured weapons and technology.

However, Russian and Chinese interests always aren't congruent. Russia is suspicious of Xi Jinping's 'One Belt, One Road', which aims to expand into Central Asia. Moscow also faces the difficult challenge of improving relations with China while at the same time not undermining its traditional ties with India and Vietnam, which both feel pressure from Beijing.

That tension is manifested in Russian positions on the South China Sea. The first is that it takes no side in disputes and supports freedom of navigation, including overflight and the peaceful settlement of disputes directly between the parties concerned on the basis of international law. But Russia concurrently opposes the involvement by third parties outside the region because their involvement, according to Putin, "will only hurt the resolution of these issues… [and] is detrimental and counterproductive."

Putin supported China's position on the recent Arbitral Tribunal ruling on the grounds that it was conducted without China being present or China's views being considered. Putin argued that it was a legal rather than a political matter. In fact, he is ill- informed about (or is choosing to ignore) the procedures established under Annex VII of UNCLOS, Article 9 of which makes clear that the "absence of a party or failure of a party to defend its case shall not constitute a bar to the proceedings."

The conclusion to be drawn is that Putin's definitely trying to curry favor with China, even at a cost to its long-standing friends in the region. Russia and Vietnam are in agreement that territorial disputes in the South China Sea should be resolved peacefully by the parties concerned. But Russia hasn't respected Vietnam's position that when the interests of third parties in the region are involved, those third parties must be included in discussions. Vietnam takes note of the interests of third parties outside the region, especially relating to freedom of navigation and overflight.

China's excessive claims in the South China Sea and its artificial islands are aimed at dominating the South China and ultimately restricting the movement of US (and other) naval ships. In other words, China's actions in both those respects threaten freedom of navigation and overflight by regional and external powers. So Russia is being duplicitous, because in practice the interests of third parties outside the region are the freedom of navigation and overflight threatened by China. Putin supports freedom of navigation for the Russian Navy but is unconcerned if China makes it difficult for the US Navy.

Despite their newfound closeness, both Russia and China have been careful not to use the word alliance to describe their political and military relations. Formal alliances are usually directed at a third party and involve a commitment by the signatories to meet and take joint action in certain circumstances, such as an armed attack on one of the parties. Clearly a China-Russia alliance would be aimed at the US and its allies and would in effect bring about a new Cold War.

And it'd likely be counterproductive. A Russia–China alliance would result in a reinvigoration of the US alliance system in both Europe and in the Asia–Pacific. Individual members of ASEAN would come under great pressure to take sides to bolster their security. Finally, such a hypothetical alliance would likely provoke a global arms race, heighten tensions and raise the risk of conflict in the East and South China seas, where three major powers have material interests.

China and Russia will continue to work together when it suits them, coordinating actions and cooperating on security and strategic matters that affect them, most notably against US ballistic missile defense in Europe and THAAD (Terminal High Altitude Air Defense) in South Korea. But they'll cooperate with the United States as well if it suits them. Russia and the US are working together to resolve the conflict in Syria (however difficult that may turn out to be), while China and the US cooperate on a wide variety of international issues, from climate change to non-proliferation by North Korea. What we're seeing can therefore be more accurately described as a transient confluence of limited interests, rather than a deep strategic commitment between Russia and China.
http://nationalinterest.org/blog/the-buzz/does-russia-have-south-china-sea-problem-17853
_________________
"There's no smoke without fire.", Georgy Zhukov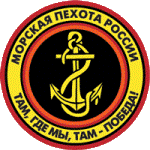 Austin




Posts

: 6425


Points

: 6826


Join date

: 2010-05-08


Location

: India

How valid is authors argument that China and Russia sees world differently ?
China-Russia relationship key to the emerging world order
http://www.theaustralian.com.au/news/inquirer/chinarussia-relationship-key-to-the-emerging-world-order/news-story/6a00a38957e714120d0595c4a8c87051

In an anarchic world, the relationship between China and Russia has emerged as the model of a modern strategic partnership.

The personal dynamic between Xi ­Jinping and Vladimir Putin is the warmest between any two world leaders. Bilateral co-operation is expanding, buttressed by several high-profile energy and arms deals. Beijing and Moscow are united in condemning US unilateralism and Western liberal interventionism. And they appear to hold near-identical views on international issues ranging from Ukraine through Syria to the South China Sea.

Such is the impression of Sino-Russian harmony that many in the West have come to view their ­partnership as an alliance in all but name, and as an existential threat to the US-led global order. Yet this narrative, while plausible, is misleading. Behind the gladhanding, there are important differences in perceptions and interests between Beijing and Moscow. This is no ­authoritarian entente but a relationship of strategic convenience shaped by individual national priorities that sometimes converge but at other times do not.

For example, although Russia and China agree that the liberal world order is unsatisfactory in many respects, they differ substantially in their overall assessments of it. Moscow's view is unequiv­ocally negative. It sees a system that was imposed on Russia as the loser in the Cold War and that has systematically deprived it of in­fluence and status.

Now, however, it believes this order is in terminal decline and it is committed to expediting its demise by all means possible. To this end, it has sought to undermine and discredit the democratic process in the US; made common cause with far-right parties in Europe; and ­intervened militarily in Ukraine and Syria.

The Chinese position is notably less revisionist. Beijing seeks reform of the international system, not its destruction. It has no problem with the principle of US leadership, although it insists that this should take into account China's growing role in world ­affairs.

Beijing's more accommodating stance arises from the ­recognition that US leadership and Western-style globalisation have been extremely kind to China, helping to transform it from a regional backwater into an incipient superpower in three decades. If Russia has been the ­biggest casualty of the liberal world order, then China has been its largest beneficiary.

Beijing also worries about the anarchy that may ensue from the shift to a post-American world, and the additional responsibilities it would have to bear. Since he ­became China's paramount leader in 2012, Xi has pursued a more ­ambitious foreign policy compared with his predecessors. But ­global leadership presents an altogether different level of challenge, for which Beijing is far from ready.

Chinese diffidence is compounded by the realisation that any overt challenge to US primacy will increase the chances of a confrontation with Washington — all the more so since Donald Trump's victory in the 2016 US presidential election and the escalation of anti-Beijing rhetoric in Washington.

Since the mid-1990s, Russian and Chinese leaders have called for a new multipolar order and, more recently, a "polycentric system of international relations". Such vague formulations mask different visions of global governance. Moscow identifies three independent centres of global power: the US, China and Russia. The complex relations between them would govern the international system. Ideally, the big three would co-manage the world on the basis of great-power consensus. While there would continue to be rivalry between them, this would remain manageable. Russia itself would occupy the position of global swing power, holding the geopolitical balance between the US and China, and being a bridge between East and West.

Beijing, by contrast, subscribes to a bipolar-plus vision in which the US is still pre-­eminent and China has emerged as its only true counterpart. The Sino-American relationship with Washington would be the fulcrum of global governance in the 21st century. The US would continue to lead, but China would have a much greater say than ­before in how the world was run. As for Russia, it would remain an ­important player, a great power certainly, but not at the level of the US or China.

Thus far, the differences in ­Russian and Chinese views of ­multipolarity have been blurred by the acute crisis in Moscow's relations with the West. Who has time for long-term questions of global governance when there are so many more pressing concerns? Accordingly, the Putin regime has kept a lid on its anxieties about China's rise, while the Chinese leadership has been careful to flatter Russian sensibilities.

Nevertheless, there is a clear tension between Putin's view of Russia as a global power on a par with the US and China, and the mainstream Chinese assessment of Russia as a secondary power, one of several adjuncts to the US-China global relationship.

Beijing and Moscow agree that Washington is to blame for much of the instability in today's world. However, they engage with it in markedly different ways. For China, the US stands at the epicentre of its foreign policy. It is at once the strategic benchmark, second largest economic partner after the EU, and primary source of technology. Mindful of this interdependence, Beijing remains committed to maintaining a functional relationship with Washington, however serious their differences may be on individual issues.

This is no guarantee against confrontation. But it does mean that the Chinese leadership's default position towards the US is one of co-operation. Beijing's restraint in response to recent provocative American statements about Taiwan and Chinese trade policy reflects this mindset.

The US is likewise the primary external reference point for Russia. However, their bilateral relationship is meagre, and dominated by contentious security issues such as conflict management in Syria. Neither side has shown much interest in strategic engagement; theirs is essentially a tactical and opportunistic inter­action. The lack of a meaningful co-operative agenda has reinforced anti-Americanism in Moscow and anti-Kremlin attitudes within the US establishment.

The scandals over Russian cyber-hacking in the presidential election and the suspect contacts between senior Trump administration figures and the Russian security services have further aggravated matters. Although Trump has declared his intention to reach a deal with Moscow, a rapprochement seems more improbable than ever. Bipartisan opposition in Washington is strengthening, while initial optimism in Moscow that Trump's electoral victory might bring about a thaw in relations has evaporated.

Looking ahead, the most plausible prognosis for Sino-Russian partnership is one of broad continuity. But Beijing and Moscow are unlikely to upgrade their partnership to a bona fide alliance. Putin will persist in his attempts to position Russia as the indispensable power, straddling East and West. Xi will strive to ensure that China's global rise is as smooth and harmonious as possible. And both presidents will continue to value Sino-Russian partnership as an oasis of calm in a turbulent world.

Bobo Lo is an expert in Sino-Russian relations and former head of the Russia and Eurasia program at Chatham House.
The Lowy Institute will host him for events in Canberra, Sydney and Melbourne next week in relation to his forthcoming book, A Wary Embrace, about the China-Russia relationship. (Penguin)


George1




Posts

: 10743


Points

: 11222


Join date

: 2011-12-22


Location

: Greece

_________________
"There's no smoke without fire.", Georgy Zhukov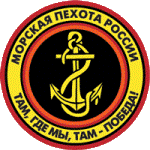 George1




Posts

: 10743


Points

: 11222


Join date

: 2011-12-22


Location

: Greece

Trade turnover between Russia and China might exceed $80 bln by end of 2017
The trade turnover between Russia and China in January-July increased by 25.5%
BEIJING, August 28. /TASS/. The trade turnover between Russia and China at the current growth rates for the year may exceed $80 bln, Russian Ambassador to China Andrey Denisov said on Monday.
"This year, for six to seven months, growth of trade turnover amounted to around 30%. If we keep this momentum, then by the end of the year our trade will reach $80 bln and even slightly more," the diplomat said.
According to the General Administration Customs of China, the trade turnover between Russia and China in January-July increased by 25.5% in annual terms to $46.82 bln. At the end of 2016, this indicator grew by 2.2% in annual terms and reached $69.52 bln.
More:
http://tass.com/economy/962302
_________________
"There's no smoke without fire.", Georgy Zhukov