BTW thanks for the references to weapons and launchers, I was not aware of all of them. How would you put two Kinzhals in the weapon bay?
I would guess remove the rotary launcher and load them in tandem in each bay.
Likely the FOAB could also be loaded perhaps one per bay in the same way.
Coming from the Russians I can make the effort of believing this, if we were talking about American industry I would just laugh my a** out xD
They accept slightly lower stealth for much reduced cost to buy and to operate... the result is a much more affordable fleet that is still rather better than what it is replacing.
You mean the PD-35??
Hard to say... the PD-35 is supposed to be based on the NK-32 used currently in the Blackjack, but if it is a high bypass subsonic engine with an NK-32 core driving an enormous fan then that would be efficient for a subsonic flying wing and might generate 60 tons of thrust just through enormous volume of airflow, but an upgrade of the AL-31 to Al-41 and then the engine for the PAK FA led to a medium to low bypass turbofan engine going from 12.5 tons thrust to 14.5 tons thrust and then 18 tons thrust estimate... if the new technology... new blades, new cooling, fewer parts simpler lighter more reliable can be applied to the 25 ton thrust engine from a similar time period to the Al-31 then perhaps a 32-35 ton low bypass turbofan engine is possible for supersonic aircraft... it could be used for the Tu-160M2 and the Tu-22M3M.
of course the big subsonic high bypass turbofan could be used in the PAK DA flying wing, and the Tu-95 (perhaps two engines to replace four), and the Il-96 (two engines to replace four) and a two, four and six engined family of heavy transports for 100 ton, 150 ton, and 250 ton payload aircraft to replace the An-22, An-124, and An-225 respectively. (they are going to make shuttles again so a transport plane would be handy).
the three aircraft could simply have the same design with different wing and fuselage plugs for the extra capacity and engines...
In what circumstances would the F-35 even try? You mean defending a carrier group? But the Tu-160 does not really need to even come close. From what Hole says, imagine a Tu-160 with 4 Kinzhals, striking from say 1500 km (maybe more since it would be a "light" load without drag and the Tu can 2 M / 16.000 m). No need and no advantage to come closer IMO since the missile flies so much faster. If the carrier could supercruise on top of that then it would be an overkill.
I don't really like tying up strategic types for such missions as there would be no time to return to base after sinking a carrier and three other ships and load up land attack cruise missiles before the ICBMs started landing... it makes rather more sense to load up nuclear armed cruise missiles in the Blackjack and Kinzhal in the Backfire.... two on wing pylons and one semi recessed.
I was more thinking of the AAM armed Blackjack flying with cruise missile armed Blackjacks to their launch points and continuing a little forward with the cruise missiles looking for anything that comes up to intercept the cruise missiles... sort of a mother hen protecting her babies... to get a speed advantage even the F-22 would need to go to full AB greatly decreasing its operational radius... any f-35s would be in real trouble trying to deal with super cruising Mach 1.4 targets...
The 300km range R-37Ms could be fitted with nuclear warheads just to stir things up... afterall even at mach 1.4 all the way the Blackjacks wont get to launch positions until well after Russian ICBMs and SLBMs have landed and devastated airfields and SAM sites and command and control centres etc...
I think it would be rather the other way around GarryB. A flying wing has an inherently short fuselage. So, probably only one bay.
I was thinking maybe four side by side... Two inners then main undercarriage and then two more big ones in the large centre wing area where the aircraft can have the most depth, and two smaller outer ones for AAMs for self defence where the wing will be thinner...
Remember this wing needs to carry lots of fuel and lots of weapons and it does not need to be supersonic...
Maybe some creative distribution can be better than the "default" one that I point out, do you have something better in mind?
You are thinking of the B-2... it can be thicker and of much greater depth... and there is lots of flexibility as to where the engines go...
Not really, do you have link?
I just typed in search "hypersonic russian transport aircraft"...
https://yandex.ru/images/search?text=hypersonic%20transport%20aircraft%20russian&stype=image&lr=113849&source=wiz
But here are some of the pics... note there is no way this is a hypersonic design... just based on drag, and replace the enormous intakes for the engine which clearly waste an enormous amount of volume in the airframe for no obvious benefit...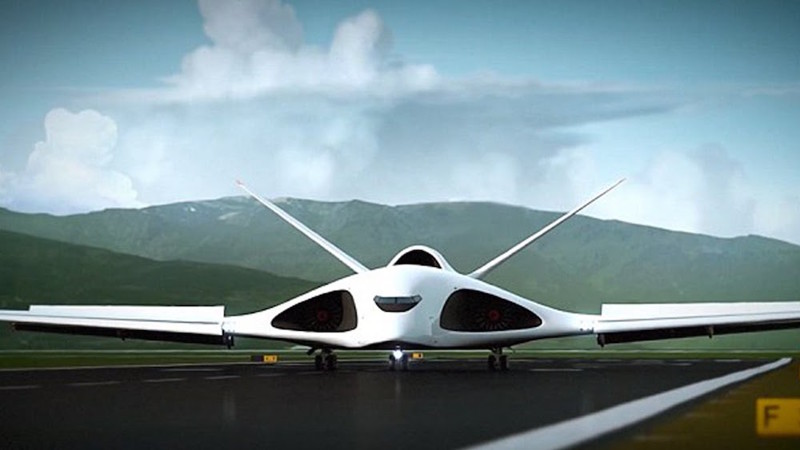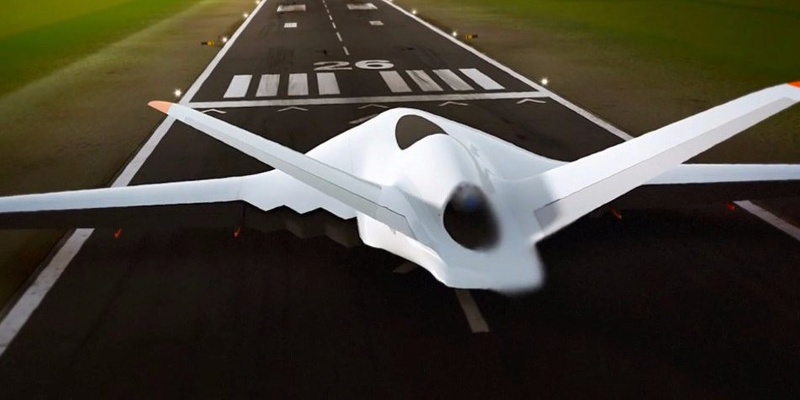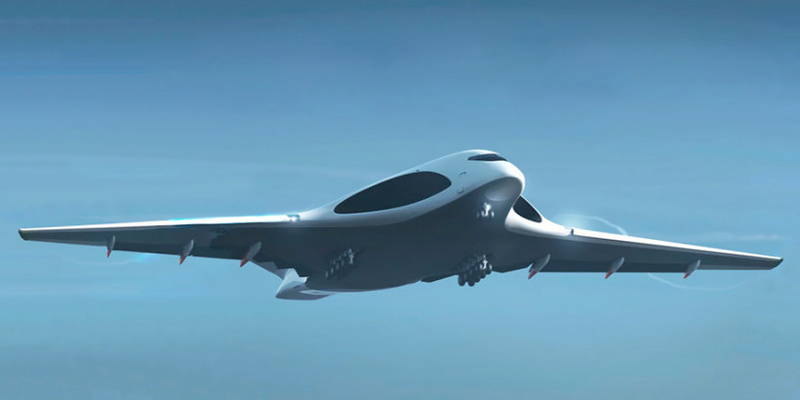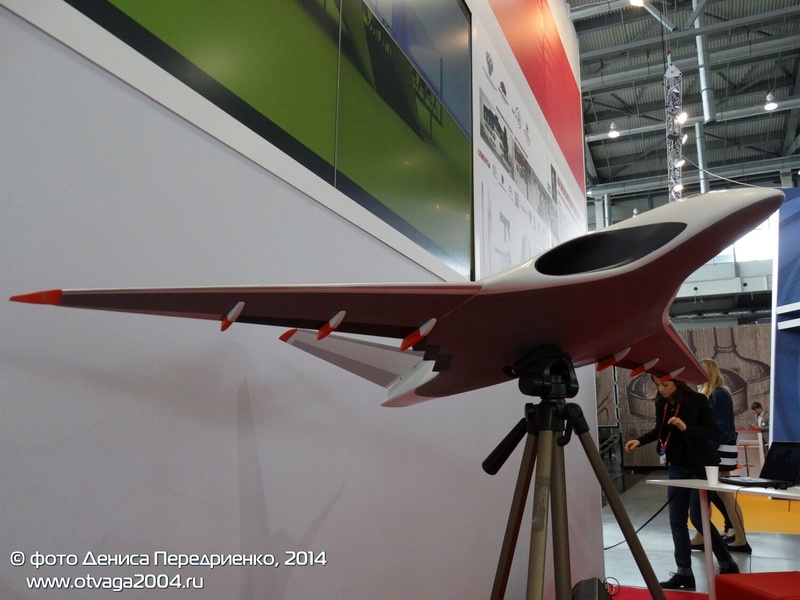 This design is totally different and unrelated but shows that the centre area does not need to be thin to make the aircraft look like a boomerang, it can have depth and volume in the centre...