magnumcromagnon wrote:

KoTeMoRe wrote:

kvs wrote:

KoTeMoRe wrote:

kvs wrote:All of NATO knows that Russia produces nothing and does not have the knowhow to produce anything.   This is just Russian
propaganda.   NATO will soon give us all the truth of the matter.

I am eagerly waiting for this crusade of truth from NATO.

And I am sure I will be waiting decades from now.

Careful now, we don't want you to taste Freedom (without lube). Anyway, this was bound to happen, the only thing that worries me is the damn quality control. If that's covered, who cares if the car is overengineered. If the Chinese have contracted it, it might actually have a nice portfolio soon enough.

Toronto's fancy new streetcars back in the 1980s had rather serious quality control issues.   The only thing

that matters is that they are fixable and in a reasonable time frame.   If the cars fall apart after a couple of

years of use, then they are crap.   But I will dismiss this scenario out of hand.   UVZ is not in the business of

shaving mm of steel to save a few bucks at the expense of part integrity.   The new rage in the west.

Same here, the difference in price is big, but doesn't seem to indicate the carboard trams and trains initially from China. As i said, there's good chance that the R1 is overengineered, rather than crap. So instead of shaving, the tram's rolling train might actually be tractor tough.

Interior pics...

http://blog.rcp.fr/?p=2299

Moar Pics. http://varlamov.ru/1112328.html

Well we are talking about UVZ here, they have a very good track record in quality control. If it's over-engineered as you say, all that means is that they can market less fancy and yet significantly cheaper versions of the R1 to poorer countries in Africa, Asia, Latin America, etc.
From the pictures the ergonomy looks pretty good and as I said, you can see the various bits of prototyping, including the seats, some finition details as well as the general ideas behind the car are sound, but still to be refined. On the other side the layout is typically on par with what you expect from Bombardier (which is basically the leading company for this). What I didn't failed to get also is the optimization of the commands and FoV for the driver. This also means that this could be governed and driven, it could well roll on it's own (depending on how it will be connected, ground line or air line).
Here Flexity Outlook in Brussels.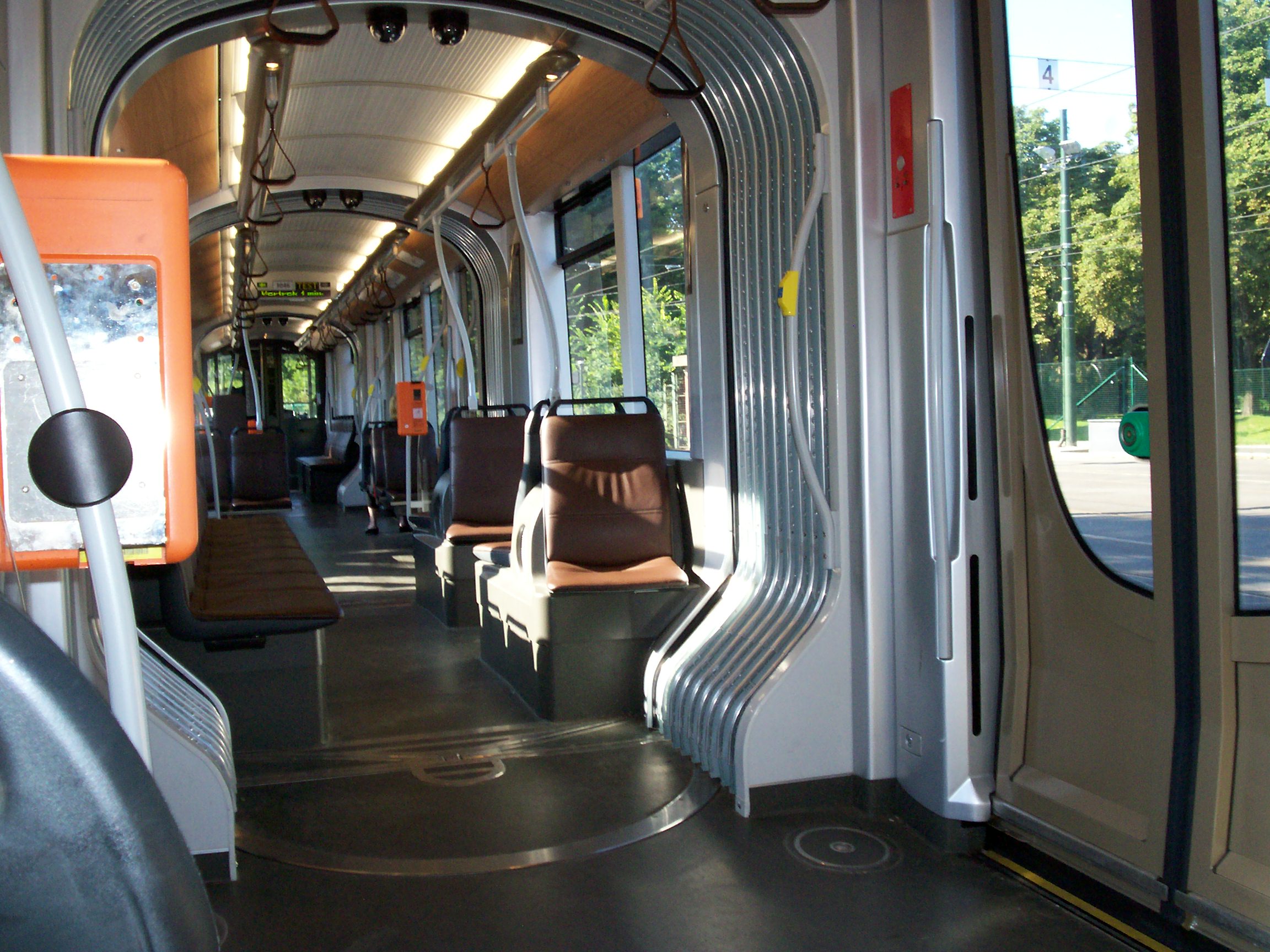 And this is R1.
There's a 2.3 vs 1 million price tag battle here.
The felt seats can be changed overnight, with different materials and still cost the same I guess.
Very good Russian product from what I see, it would have to be tested thoroughly.