Ukrainian Ground Forces:

George1




Posts

: 10258


Points

: 10744


Join date

: 2011-12-22


Location

: Greece

The Kharkov Armored Factory repaired about 60 tanks T-64 and T-80 in 2016
http://bmpd.livejournal.com/2542729.html
_________________
"There's no smoke without fire.", Georgy Zhukov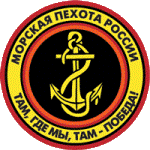 George1




Posts

: 10258


Points

: 10744


Join date

: 2011-12-22


Location

: Greece

Experienced fighters of the National Guard of Ukraine on the BTR-4E armored personnel carrier



http://bmpd.livejournal.com/2608030.html
_________________
"There's no smoke without fire.", Georgy Zhukov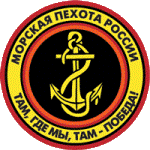 George1




Posts

: 10258


Points

: 10744


Join date

: 2011-12-22


Location

: Greece

A photo of the self-propelled launcher of the Grom-2 operational-tactical missile system (OTRK), made in the vicinity of Kharkov, was developed by the Ukrainian state enterprise "Yuzhnoye" (Dnepropetrovsk). The machine with the wheel formula 10x10 was designed and built by the Kharkov Morozov Machine Building Design Bureau (KKKB), presumably using KrAZ trucks and imported units. The self-propelled launcher is supposed to accommodate two transport-launch containers with ballistic missiles of the Grom-2 OTRK.
http://bmpd.livejournal.com/2613860.html
_________________
"There's no smoke without fire.", Georgy Zhukov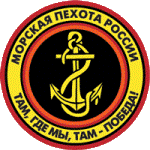 miketheterrible




Posts

: 1119


Points

: 1119


Join date

: 2016-11-06

There is no way they made it that quick. At all.

Chances are, they will reproduce same system (Tochka) and re brand it as Grom.

JohninMK




Posts

: 4565


Points

: 4622


Join date

: 2015-06-16


Location

: England

Long article on Ukraine's SF.


New photos of Ukrainian special operations forces show a steady increase in Western influence. With elite forces already a critical part of the fight against Russian-backed separatists in the country's eastern Donbass region, officials in Kiev have no doubt been keen to take any lessons, even indirectly, from their counterparts in the United States and Europe.
http://www.thedrive.com/the-war-zone/11305/ukrainian-spetnazs-weapons-and-gear-may-show-an-american-touch

miketheterrible




Posts

: 1119


Points

: 1119


Join date

: 2016-11-06

They can mimic all they want, Georgia did the same thing too. It won't save their rear ends. History is repeating itself all over again and it seems the obvious is beyond these guys.

Benya




Posts

: 492


Points

: 496


Join date

: 2016-06-05


Location

: Budapest, Hungary

Prospects for the development of armaments and military equipment of the land forces of Ukraine until 2020
A prototype of the armored command and staff vehicle developed by Telekart-Pribor LLC (Odessa) on the basis of the Ukrainian BTR-3 armored personnel carrier. Odessa, June 2017 (with) dumskaya.net
Report of the Chief of Armament of the Armed Forces of Ukraine Nikolay Shevtsov at the international scientific and technical conference "Prospects for the development of weapons and military equipment of the Land Forces" (Lviv, May 2017).
Providing the Armed Forces of Ukraine with weapons and military equipment for a long-term perspective will be carried out by modernizing, repairing and gradually purchasing the latest models (systems, complexes) of missiles and ammunition of domestic and foreign production within the framework of the relevant state targeted defense programs, implementing innovative solutions that can be used For the development of new systems of weapons and military equipment.
Analysis of the experience of wars and armed conflicts of the last decades, the tactical and technical characteristics of the main types of weapons and military equipment used in them, the main trends in the development of weapons and military equipment of the world's leading countries, as well as the experience of conducting antiterrorist operations in the East of Ukraine, makes it possible to determine the main priorities for the development of arms and military equipment 2017 and the next two years.
Priorities for the development of IWT of the Land Forces of Ukraine are:
• for mechanized (tank) troops:
Continuation of operation of existing IWT models, which are predicted to have high combat effectiveness in the medium term, with the use of modernization to increase their mobility, security, combat effectiveness, expansion of applications (multifunctionality);
The modernization of armored vehicles with modern (new, modernized) domestic-produced weapons (the Oplot, Bulat, BTR-3, BTR-4, BMP-1, the new combat module, the heavy infantry fighting vehicle based on the T-64 tank, MTLB with increased armor protection and a new combat module);
Modernization of armored weapons by establishing new sighting systems, including thermal imaging, expanding the range of high-performance ammunition (anti-aircraft and anti-tank missiles), new armor piercing and cumulative projectiles, active and passive means of protection, increasing the power reserve by installing more powerful and economical engines;
Modernization of the fleet of vehicles in the direction of extending its life and re-equipping carburetor machines with diesel engines;
Equipping units (units) with new automotive and engineering equipment (in particular trucks, armored cars and heavy-duty truck tractors based on KrAZ);
Increase the survivability of armored combat vehicles (BTR, BRDM), tanks against damage by cumulative charges by installing removable protective grids (with the possibility of their quick assembly (dismantling), active and dynamic protection means;
Improving the armor protection of automotive equipment;
Capsule execution of the compartment for placing the driver and commander with protection of the bottom of the capsule with light armored plates;
The design of the landing compartment as a separate detachable armored module that has autonomous collective protection and air conditioning systems;
Installation of wheels with tubeless tires;
Development, testing and installation of energy-saving systems (devices) that increase the power of internal combustion engines while reducing fuel consumption and engine operating temperature;
The development of a high-precision mine with a laser semi-active homing head;
Modernization of the domestic STGK "Stugna-P";
Development of modern simulators for the training of commanders of ATGM 9P135, 9P149, "Stugna-P";
Restoration of the manufacture of existing samples of engineering equipment at domestic enterprises and their modernization with the transfer to a single base chassis with diesel engines;
Equipment of units (units) of engineering troops with new models of equipment (such as PZM-3, Kremen, I-52 minelayer and others) and mine detectors (such as VALON, GARET);
Development for motor vehicles of wheels resistant to damage by bullets and fragments of ammunition;
Development and equipment of all armored vehicles with fasteners for the installation of AGS, LNG, ATGM, large-caliber machine guns;
The development on the basis of cars of the "pick-up" type of armored mobile units equipped with large-caliber machine guns, LNG, ATGM launchers;
• for missile forces and artillery (RV and A):
Equipping parts (divisions) of RV and A: modern domestic unmanned aerial vehicles (mini, micro) that will determine the location and nature of the enemy's targets; Modern multifunctional means for providing firing (navigation, meteorological support, reconnaissance and target designation), in particular, a domestic production complex based on the SN-3003M apparatus and a laser rangefinder; Modern portable communication with closed channels for the organization of covert control; Pocket personal computers (PDAs) TDS NOMAD for solving problems of preparation and control of artillery fire; Modern means of meteorological support (meteorological stations, meteorological complexes) for Increase accuracy of shooting in difficult weather conditions;
Modernization of MLRS BM-21 Grad systems, MLRS 9K58 Smerch;
Completion of tests and acceptance of the new missile complex "Grom-2";
Modernization of self-propelled howitzers and artillery systems 2С1, 2СЗ, D-30, D-20;
Modernization of the self-propelled anti-tank missile system 9P149;
The development of a 155-mm self-propelled howitzer and a shot at it, a mortar weapon with a controlled mine, a portable rocket launcher, a 120-mm self-propelled mortar and a guided mine;
The development of a complex of automated control of an artillery battalion;
Restoration of combat readiness of artillery reconnaissance complexes ARC-1 and AZK-7, development (purchase) of new (modernization of existing) radar and sound-measuring systems (means) of artillery reconnaissance;
Equipment control machines (self-propelled guns) modern satellite navigation aids (such as GPS);
Addition of PAS-2M beads with gyroscopic nozzles to shorten the term for determining the direction angles of the reference directions (accurate to 0-01);
• for air defense troops SV:
Equipping air defense control points with new automated control systems to enable sector leaders to have operational information on an air enemy;
Introduction of modern mobile radars into mobile communications units (subunits) that are capable of effectively detecting small air targets (such as UAVs) at extremely low and low altitudes, ensuring their technical interface with air defense control points;
Development of domestic portable anti-aircraft missile systems, short-range and short-range air defense systems;
Modernization of the Osa-AKM air defense missile system (9A33BM3 combat vehicles), Tunguska missile defense system, ZSU-23-4 Shilka (to the level of the Biała missile defense system (Poland) in order to increase their combat capabilities (primarily in terms of increasing efficiency Combat small-sized air targets, which are used at small and extremely low altitudes (cruise missiles, UAV, etc.);
Providing anti-bullet and anti-fragmentation protection for ZU-23-2 anti-aircraft guns and installing them on the car base (GAZ-66, ZIL-131, Ural-4320, KrAZ) to cover units (subunits) on the march;
Development of modern portable night vision devices and equipping them with visual observation posts (in particular, for detecting UAVs in the dark);
Building up the communication system and providing it with modern equipment;
The implementation of these measures will ensure the combat capability of weapons and military equipment of the Land Forces of the Armed Forces of Ukraine, have technically serviceable weapons and military equipment in the Armed Forces in the main nomenclatures.
Source (in Russian, translated to english with Google Translator):

http://bmpd.livejournal.com/2675410.html

Benya




Posts

: 492


Points

: 496


Join date

: 2016-06-05


Location

: Budapest, Hungary

Ukrainian army received 20 ambulances
As reported in the press release Ukrainian PJSC "AvtoKrAZ", new emergency vehicles last week, on the eve of the Day of the medical worker, were solemnly transferred to the [Ukrainian] military doctors in the ATO zone. President of Ukraine Petro Poroshenko presented certificates for 20 new cross-country vehicles, including new mobile X-ray room and operating room based on KrAZ cross-country vehicle.
The President of Ukraine Petro Poroshenko during transfer ambulances on chassis KrAZ-6322 the armed forces of Ukraine, in June 2017 (with) PJSC "AvtoKrAZ"
"If there is no possibility of evacuation, operations on the best equipment will be carried out directly at the location of the mobile operating theater," Petro Poroshenko said. He noted that the new mobile operating avdeevka go to provide medical assistance to Ukrainian soldiers, to defend Ukraine, and added that the military doctors for help can access, in addition to military and civilian populations.
The mobile X-ray room is designed for mass fluorography of the chest. Medical equipment, among other things, includes radiodiagnostic complex irradiators reentrant type, table-trolley capable of supporting the patient's weight to 200 kg, a computer with a printer to print images, with a dry film processing.
Surgical mobile office is designed for simple surgical procedures and the most complex, requiring special conditions, emergency measures first medical aid is fixed establishments in rural and other remote areas, as well as field conditions: stop the bleeding of infusion therapy and infusion of blood substitutes, elimination of asphyxia, Fighting shock, cutting off the limb, providing the wounded in the evacuation of medical care at the second level, etc. Here, and medical equipment, in particular operational and tool tables, machine ventilation with autonomous operation up to 4 hours with an electrocardiograph monitor, defibrillator monitor coalescer portable ultrasound machine and others.
Both sanitary special vehicles are based on KrAZ all-wheel drive chassis (6x6). Their total maximum mass (fully stocked, equipped with medical devices, cargo, driver and two medical personnel) is 26,000 kg, the maximum power consumption of the CREE from the network is 10 kW, the generator of the cabinet is 5.5 and 17 kW, respectively. The overall dimensions of the medical salon of cars are 6500 mm x 2600 mm x 2200 mm.
The head of state also said that on his instructions the state defense order only this year provides for the purchase of more than one hundred medical all-wheel-drive military equipment. Domestic producer - AvtoKrAZ, expects that in the amount announced by the President KrAZ will take a weighty share, in accordance with the declared by the Government of the country course to support the domestic producer.
Source (in Russian, translated to english with Google Translator)

http://bmpd.livejournal.com/2685057.html

George1




Posts

: 10258


Points

: 10744


Join date

: 2011-12-22


Location

: Greece

N

umber of T-72 tanks in the armed forces of Ukraine
In the continuation of the topic of corruption scandal associated with embezzlement of budget funds and property during the repair and restoration of T-72 tanks at the Lviv armored factory suspected by officials of this plant and officials of the Ministry of Defense of Ukraine, an article by the President of the Association of Armament and Military Equipment Manufacturers of Ukraine Vadim Kodachigova "Crime and Punishment". Nedostoevsky.
"Reference: for the time being in the Armed Forces of Ukraine there are 367 T-72 tanks, of which 132 are in good condition, 235 units require repair, including replacement of units and units."
The total number of T-72 tanks left to Ukraine after the collapse of the USSR, according to various sources, was about 1300 units. According to the Stockholm International Peace Research Institute (SIPRI) in the period 1995-2015. Ukraine under the export contracts implemented 778 T-72 tanks of various modifications.
"T-72 tanks that were renovated and modernized as part of the export supply at the Lviv BTRZ."
According to the experts of CIACR (Center for Army Studies, Conversion and Disarmament), data on the volume of Ukraine's exports of the main types of weapons are understated. An example is the smuggling of 33 T-72 tanks to South Sudan via Kenya, with the capture of Faina by Somali pirates; It was after the seizure of the ship it became known about the transportation of weapons.
An additional article of export sales is the supply of engineering vehicles BPS-5B (BTS-5, BREM-1u) abroad. These cars are manufactured (altered) Lviv BTRZ on the basis of the T-72 tank. In the period from 2006 to 2016. More than 100 units of this engineering equipment were produced and exported. The main operators are Iraq and Azerbaijan. Also, this machine was delivered to the Armed Forces of Ukraine in 2014-2016.
It turns out that the total number of tanks and engineering vehicles converted from T-72 tanks and exported about 900 units. Of the remaining 400 units, a balance of 367 tanks is documented.
It should be noted that a number of tanks before the fighting in the Donbas were in training centers and military institutions (169 UCSV Desna, the Academy of the Land Forces, the military faculty of NTU KhPI, the National University of Defense of Ukraine, etc.). The total number in the training units, According to the "Lostarmour" community about 23 units of tanks.
While on a working visit to the Lvov BTRZ, President of Ukraine P.A. Poroshenko noted the following:
"130 such tanks have already been transferred to the APU, more than 70 will form two groups of tanks in the future" (it is likely that 72 units of T-72 tanks are being rebuilt and repaired under the GOZ-2017, which was announced by P.Poroshenko during the visit To the Lviv BTRZ on July 14, 2017).
Thus, in total, after the contract execution Lviv BTRZ for GOZ-2017, by the end of the year in the armament of the APU (taking into account the training units) there should be approximately 230 T-72 tanks + a storage balance of about 140 tanks.
http://bmpd.livejournal.com/2763016.html
_________________
"There's no smoke without fire.", Georgy Zhukov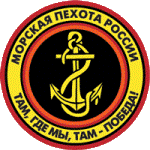 George1




Posts

: 10258


Points

: 10744


Join date

: 2011-12-22


Location

: Greece

Perspective means of EW and UAV of the armed forces of Ukraine

http://bmpd.livejournal.com/2801274.html
_________________
"There's no smoke without fire.", Georgy Zhukov