Well Duh... sorry my mistake... the space defence forces that have become part of the new aerospace defence forces don't operate TOPOLS... they operate the long range early warning radars and satellites... you are quite right Viktor.
It is the Strategic Rocket Forces that operate TOPOL, but FSB still is tasked with the security of the nuclear warheads.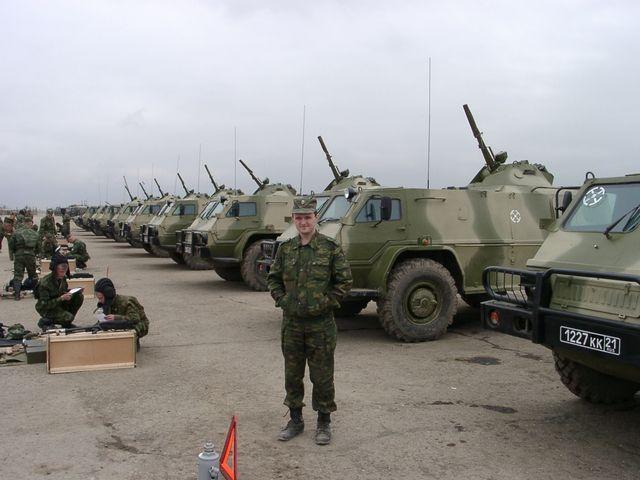 This is the photo I remember seeing with lots of Vodniks in it... can't remember where I got it from though...