Russia in Latin America

George1




Posts

: 11074


Points

: 11551


Join date

: 2011-12-22


Location

: Greece

Russia seeking observer status at Central American Integration System — FM

Honduras ports ready to receive Russian ships — foreign minister

George1




Posts

: 11074


Points

: 11551


Join date

: 2011-12-22


Location

: Greece

Russia's FSB to assist Brazil in ensuring security at Rio Olympics

The terrorist threat at the future Olympics moved to a higher level after the terrorist acts committed by Islamic fundamentalists in Paris in January

MOSCOW, March 26. /TASS/. Russia's Federal Security Service (FSB) will give assistance to the counterpart security agencies in Brazil in ensuring public security at the Summer Olympic Games in Rio de Janeiro in 2016, Yuri Nagornykh, the deputy minister of sports who chairs the commission for preparing Russian teams for the forthcoming Olympics told TASS on Thursday.

On Thursday, the commission devoted its regular meeting at the Ministry of Sports to preparations for the summer games in Brazil in 2016 and the winter games in South Korea in 2018.

"Extensive attention was given to ensuring the security of our really big delegation that will be staying Brazil for a long enough period of time," Nagornykh said. "That's why FSB experts who will tackle the job in cooperation with Brazilian counterparts attended the meeting."

At the beginning of the year, the director of the antiterrorist department of Agencia Brasileira de Inteligencia (the Brazilian Intelligence Agency, ABIN), Luiz Alberto Sallaberry, admitted that the terrorist threat at the future Olympics had moved to a higher level after the terrorist acts committed by Islamic fundamentalists in Paris in January.

"We have no terrorist cells, but there are certain people who can lend assistance to such groups or aid logistically," he said in an interview with the Brazilian news portal G1.

Sallaberry said Brazilian security services were closely watching the lone wolves who did not belong to any particular terrorist grouping but were overwhelmed by extremist ideology.

"We are to host the Olympic Games (from August 5 to 21, 2016), bringing together athletes, high-ranking guests and fans from countries that have become priority targets for terrorists - all this increases the level of threat," said Sallaberry.

In February, a delegation of the Russian Ministry of Sports, the National Olympic Committee, and the Federal Medical and Biological Agency made a familiarization trip to Brazil.

"Our representatives visited all the OIympic facilities and now we have full understanding of the conditions in which the Olympic tournaments will be held," Nagornykh said. "Contacts with all officials of the Rio'2016 Organizing Committee were established."

"Proceeding from the data we received, we'll adjust the issues related to the final stage of preparations for the Games," he said. "We're working together with the sports federations in each Olympic sport to select facilities for the teams that would like to have the last phase of training right inside Brazil.".

George1




Posts

: 11074


Points

: 11551


Join date

: 2011-12-22


Location

: Greece

Russian helicopter repair center in Peru to stimulate local industry - defense ministry

It will become a pole for the development of the aviation industry and a service center that will eventually develop into the infrastructure for joint production

BOGOTA, April 19. /TASS/. A Russian helicopter maintenance center, which will be set up in Peru, will help cut the expenses of Latin American countries on maintaining these rotocraft and develop the local industry, the Peruvian Defense Ministry said late on Saturday.

"It [the maintenance center] will become a pole for the development of the aviation industry [of Peru] and a service center that will eventually develop into the infrastructure for joint production," Peruvian Defense Minister Jakke Valakivi said after he personally inspected on Friday the site for the center's construction.

"The countries of the region, which operate Russian helicopters, will be able to cut the cost and the time of repairs," he added.

The Russian helicopter maintenance center is currently at the stage of designing and is expected to come into operation in 2016.

The center will be located on an area of 500 hectares in the La Joya district in the Arequipa department close to an air base of the Peruvian Air Force.

Apart from their maintenance, Russian helicopters can be eventually assembled by specialists from Russia and Peru.

Moscow has been intensively developing cooperation with Peru lately. In 2011, Russia completed the delivery of six Mil Mi-171Sh combat transport helicopters and two Mi-35P attack helicopters. In 2013, Russia and Peru signed an agreement on the delivery of another 24 Russian Mi-171Sh helicopters to the Peruvian Air Force.

Peru has also Mi-8/17 and Mi-24/35 helicopters. About a hundred Soviet and Russian helicopters have been delivered to the Latin American country since the late 1970s.

The Peruvian army actively uses Russian helicopters for operations against drug barons in hard-to-access terrain, especially in the vast region known as the Apurimak, Ene and Mantaro river valley area where the Maoist guerilla organization Sendero Lumininoso is active.

George1




Posts

: 11074


Points

: 11551


Join date

: 2011-12-22


Location

: Greece

Ecuador to Revise All Agreements Signed With Russia in Past 20 Years

Ecuador plans to revise all the agreements the country has signed with Russia in the past 20 years in order to work more actively on the most important contracts and abandon the unnecessary ones, new Ecuadoran ambassador to Russia Julio Cesar Prado Espinosa told Sputnik Tuesday.

MOSCOW (Sputnik) — The ambassador added also that he would work on sustaining productive relations between Russia and Ecuador, as well as on boosting exports to Russia, which currently amount to $1.4 billion.

"We have a lot of agreements signed in the past 15-20 years that 'are sleeping like a log.' So we have decided to revive all of these to decide what works and what doesn't work. What we have signed and we would like to maintain and what we would not want to. So my first mission is to conduct a global revision of these contracts," he said.

"We are the second-largest country in Latin America in terms of selling products to Russia after Brazil. This is very significant for such a small country like Ecuador… This means that Russia has an important space for Ecuador and recognizes Ecuador as an important strategic partner."

The Russia-Ecuador inter-governmental commission, established in 1981 but inactive until 2009, will convene for a third time in Moscow on May 19-20.

The commission includes five working groups focused on different areas of cooperation, including economy, energy, agriculture, education, science and technology, as well as technical-military cooperation.

Read more: http://sputniknews.com/politics/20150512/1022058589.html#ixzz3Zx38izCN


GarryB




Posts

: 17226


Points

: 17832


Join date

: 2010-03-30


Location

: New Zealand

"Because of the US presence in countries abutting Russia, Russia may be looking to do the same in our region," noted Carlos Rivera Bianchini, president of the Foundation for Peace and Democracy in San Jose, Costa Rica, as cited by Tim Johnson.
Freakin idiots...
It has nothing to do with the US presence in countries near Russia... and everything to do with US pressure on the EU and former warsaw pact countries and the Ukraine that Russia USED to trade with who now don't want anything to do with Russia that has forced Russia to look to other places to trade with... shock horror... they looked elsewhere to trade... imagine that... they didn't just curl up and die... amazing.

If the US wants someone to blame then it should look at itself... not only has it pushed Russia into looking for new trading partners, but its treatment of the countries to its south has pushed them away from the US as a trading partner... of course they will be interested in trading with a country not out to screw them and hold them back.

_________________
"The West won the world not by the superiority of its ideas or values or religion […] but rather by its superiority in applying organized violence. Westerners often forget this fact; non-Westerners never do."

― Samuel P. Huntington, The Clash of Civilizations and the Remaking of World Order

George1




Posts

: 11074


Points

: 11551


Join date

: 2011-12-22


Location

: Greece

Rosneft Clinches Exploration Deal in Amazon Basin

Russia's largest energy producer has signed a deal with the Brazilian company PetroRio to operate the exploration of sites in the Amazon's Solimoes Basin.

Rosneft, the world's largest publicly-traded petroleum company, has raised its stake in an oil and gas prospecting venture in the Brazilian Amazon to 100 percent, giving it complete control over two onshore gas and oil leases in the Solimoes Basin of the Amazon River.

The Russian company increased its stake after agreeing to a deal with Brazilian oil producer PetroRio, also known as HRT Participacoes em Petroleo SA.

Rosneft acquired its 45 percent stake in the Solimoes project after its takeover of the oil company TNK-BP in 2011, which made it the world's largest oil producer.

In November 2013, Rosneft Brazil and PetroRio made an agreement for Rosneft to obtain an additional six percent in the Solimoes project, raising its stake to 51 percent and giving it the status of operator of the project.

The deal was finally approved by Brazil's National Agency of Petroleum, Natural Gas and Biofuels in July of last year. According to the July announcement from Rosneft, the transaction amounted to $96 million, with Rosneft also acquiring four heli-transportable rigs from the Brazilian company. In addition, Rosneft provided PetroRio with a loan facility of up to $40 million to finance HRT investments inSolimoes for a period of 12 months.

"The Solimoes project establishes Rosneft in Brazil, a country with major upstream growth opportunities and synergies with Rosneft operations in Venezuela," Rosneft stated.

According to media reports, the latest deal between the two companies is due to be announced on Monday and is valued at $55 million.

Rosneft reports that the resources of the Solimoes project consist of 34 million tons of oil and 73 billion cubic meters of gas, according to the project's prospecting works, which have been carried out over an area of 44.5 thousand square kilometers in the basin to date. The company says that 75 percent of the basin's area remains untapped, with the potential for extracting 100 million tons of oil equivalent exist, while gas reserves of 28-37 billion cubic meters have been confirmed.

Read more: http://sputniknews.com/latam/20150517/1022236584.html#ixzz3aOgMJnT1


George1




Posts

: 11074


Points

: 11551


Join date

: 2011-12-22


Location

: Greece

Bolivia Set to Sign Cooperation Deal With Russia's Rosatom

On Friday, Bolivian Hydrocarbons and Energy Minister Luis Alberto Sanchez announced plans to visit Russia later this month to sign a cooperation agreement with Russian state-owned nuclear energy corporation Rosatom, RIA Novosti reports.

Set to visit the St. Petersburg International Economic Forum, which runs from June 18-20, Sanchez stated that he was "invited to propose the possibilities for doing business in Bolivia. In addition, we will sign an agreement, a memorandum with Rosatom."

According to Sanchez, in addition to electricity, Bolivia is interested in using nuclear technology in the fields of industry, medicine, and science. By 2020, the Andean nation has plans to create its first research reactor.

Bolivian President Evo Morales voiced his country's intention to launch a peaceful nuclear program in 2014, committing to invest $2 billion for the program by 2025. Bolivia has already presented its proposals to the International Atomic Energy Agency, and signed a cooperation agreement on peaceful nuclear energy use with neighboring Argentina.

Rosatom, a state-owned monopoly corporation established in 2007, is charged with the regulation of all nuclear assets in Russia, and is also responsible for the provision of nuclear technology, fuel, and other materials and services for peaceful purposes to dozens of nations. Russia is presently involved in the construction of over a third of all nuclear reactors worldwide.

Read more: http://sputniknews.com/latam/20150607/1023056275.html#ixzz3ceb4Nmmp


George1




Posts

: 11074


Points

: 11551


Join date

: 2011-12-22


Location

: Greece

Russia, Brazil Sign Contract for Glonass Ground Measuring Station
_________________
"There's no smoke without fire.", Georgy Zhukov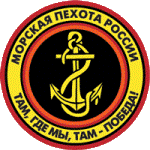 George1




Posts

: 11074


Points

: 11551


Join date

: 2011-12-22


Location

: Greece

Bolivia to Build $300Mln Nuclear Research Center Using Russian Technology

Bolivia will construct in the next four years a $300-million nuclear research center using Russian technology, President Evo Morales said.

MOSCOW (Sputnik) — Earlier this month, Russia's state nuclear energy corporation Rosatom and the Bolivian Hydrocarbon and Energy Ministry signed a memorandum of understanding on cooperation for peaceful uses of nuclear energy.

"This center will cost approximately $300 million, the completion of construction is envisaged in four years' time, it will be [created] with technology from Russia and with participation of several South American countries, such as Argentina," Morales said at a press conference Thursday, as quoted by the Correo Del Sur newspaper.

The center will be constructed in the city of El Alto, and will include a nuclear research reactor.

"The construction and the implementation of this center will allow our country to make a leap in the scientific and technological spheres," the president added.

Last May, Morales announced that his country was working on development of the nuclear energy industry in the country with support of Argentina.

Read more: http://sputniknews.com/science/20151030/1029317149/Bolivia-nuclear-research-center.html#ixzz3q1v4vA2J

_________________
"There's no smoke without fire.", Georgy Zhukov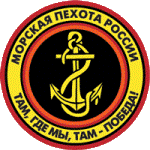 George1




Posts

: 11074


Points

: 11551


Join date

: 2011-12-22


Location

: Greece

Gazprom CEO Signs Energy Cooperation Agreements With Bolivia

Read more: http://sputniknews.com/business/20160219/1035006531/gazprom-energy-cooperation-bolivia.html#ixzz40b0ncbKT

_________________
"There's no smoke without fire.", Georgy Zhukov