MiG-31BM Interceptor: News

George1

Colonel





Posts

: 10061


Points

: 10549


Join date

: 2011-12-22


Location

: Greece

Far Eastern MiG-31 exercises

http://bmpd.livejournal.com/2501988.html
_________________
"There's no smoke without fire.", Georgy Zhukov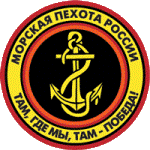 franco

Colonel





Posts

: 2248


Points

: 2286


Join date

: 2010-08-18

Six more upgraded Mig-31BSM's arrive at Perm.

GarryB

Colonel





Posts

: 16050


Points

: 16681


Join date

: 2010-03-30


Location

: New Zealand

The biggest advantage that a MiG-31/Tu-160 launched ASAT missile has over any land-based system is the ability to rapidly place the missile in the optimum position to engage an orbital target, ie locate the firing platform under the targets orbital track. The kinetic potential of the misisle is maximised and its operational envelope is optimised, allowing it to effectively reach higher orbits.

it also means that hostile payloads orbiting over Russian airspace is ALWAYS at risk from attack, and not just when passing nearby known land-based missile defense bases, and this greatly complicates the operating scenarios of the enemy side.
Indeed a Tu-160P model could launch an anti sat missile from anywhere within and just outside Russian borders in many places.
The ground based S-500 system will be highly mobile too...
And of course there will be naval versions of S-500...
The withdrawal from the ABM treaty by the US is very short sighted and will lead to a situation they had not planned on.

_________________
"The West won the world not by the superiority of its ideas or values or religion […] but rather by its superiority in applying organized violence. Westerners often forget this fact; non-Westerners never do."

― Samuel P. Huntington, The Clash of Civilizations and the Remaking of World Order

Big_Gazza

Senior Lieutenant





Posts

: 664


Points

: 686


Join date

: 2014-08-25


Location

: Melbourne, Australia

GarryB wrote:The withdrawal from the ABM treaty by the US is very short sighted and will lead to a situation they had not planned on.
Thats a 100% certainty. The US acted out of its usual arrogant hubris when they axed the ABM treaty, as they foolishly assumed that Russia was down and out, and that the US would not face any blowback from its unilateral abrigation of the treaty. Instead, they have demonstrated their innate untrustworthiness for all to see (and eliminated any lingering doubt), while encouraging Russia to develop their ABM capability to where it can threaten the space-based assets that US war-making relies upon.
I'd classify that as an own-goal....

ATLASCUB

Corporal





Posts

: 96


Points

: 98


Join date

: 2017-02-13

A MiG-31 military plane has crashed in the Russian Republic of Buryatia, western Siberia. Both pilots managed to eject, the Russian Defense Ministry said, adding that their lives are not in danger.

The incident happened as the jet was conducting a training flight over the Telemba Airfield. A helicopter has been dispatched as part of the search and rescue operation.

"The plane crashed in a deserted place. Both pilots ejected. The pilots have been recovered quickly, there is no danger to their lives," the Russian Ministry of Defense said in a statement, as quoted by RIA Novosti.
https://www.rt.com/news/386174-mig-31-crash-siberia/

George1

Colonel





Posts

: 10061


Points

: 10549


Join date

: 2011-12-22


Location

: Greece

Three more modernized MiG-31BM entered the 22nd Guards Fighter Aviation Regiment
According to publications on the web resources of russianplanes.net and forums.airforce.ru, at the end of April 2017, the 22nd Guards Fighter Aviation Regiment of the 303rd Guards Mixed Air Division of the 11th Air Force and Air Defense Army of the Eastern Military District at the Central airfield Corner of the Primorsky Territory received another three modernized interceptor MiG-31BM fighter jets with blue airborne numbers "59", "66" and "67", modernized at the Nizhny Novgorod aircraft factory "Sokol" (NAZ "Sokol", branch of JSC "DGC" Moment"). The planes made an independent flight from Nizhny Novgorod.
Earlier, the 22nd Aviation Regiment received 14 modernized MiG-31 fighters, which also underwent modernization at the NAZ Sokol. The first three modernized MiG-31BSMs with blue onboard numbers "94", "95" and "96" arrived in the regiment in December 2015, two more modernized MiG-31BMs with blue onboard numbers "97" and "98" - in March 2016, three more MiG-31BMs with blue airborne numbers "82", "83" and "99" - in November 2016, and six MiG-31BMs with blue onboard numbers "60", "62", "68 "," 69 "," 80 "and" 81 "- in early 2017 (these aircraft were upgraded to the NAZ" Sokol under the 2016 program).
As part of the 22nd regiment, MiG-31 fighters (previously there were 14 vehicles replaced with upgraded MiG-31BM/BSM from 2015) are equipped with one air squadron (another squadron is equipped with Su-27SM and Su-30M2 fighters, and another squadron in 2016 was re-equipped with new Su-35S and Su-30SM fighters in exchange for Su-27SM, transferred to Crimea in 2014).
Bringing the number of
modernized MiG-31BM / BMS fighters to the 22nd aviation regiment to 17 units
confirms earlier information about plans to deploy on the basis of this regiment, as part of the 303rd Guards Mixed Air Division, another fighter regiment of a two-squadron, fully equipped with MiG fighters -31BM/BMS. Presumably, the new regiment will be based on the airfield Sokolovka Primorsky Territory.
Modernization of MiG-31 interceptor fighters is carried out by Sokol under two contracts
with the Ministry of Defense of Russia - a contract dated August 1, 2011 for upgrading
60 combat MiG-31
to MiG-31BM/BSM by 2019, and an additional contract from November 2014, for which another
53 combat MiG-31
fighters should be modernized, with the end of works by the end of 2018.
In 2012, NAZ "Sokol" under the contract of 2011 handed over 10 modernized MiG-31 interceptors, in 2013 - five aircraft, in 2014 - 16 aircraft, in 2015 - 11 aircraft, and in 2016, as stated, according to the plan was to be handed over to 22 aircraft.

In total, thus, to date, taking into account the MiG-31 aircraft, upgraded to NAZ Sokol under earlier contracts until 2012, and aircraft upgraded to the 514 aircraft repair plant in Rzhev, the total number of mass-modernized MiGs -31BM/BSM delivered since 2007 in the Air Force (VCS) of Russia should reach, according to available information, at least 102 units (one of which has already been lost).
http://bmpd.livejournal.com/2661218.html
_________________
"There's no smoke without fire.", Georgy Zhukov