The first link shows only a basic drawing of a support vehicle that looks rather like the support vehicle for the US M109 howitzer... as it is not in the diagram below that shows the vehicle in context of other support vehicles I suspect it is pure speculation.
I have seen trucks with ammo on board that will most likely be used when sustained fire operations are needed.
This is the support/logistics vehicle: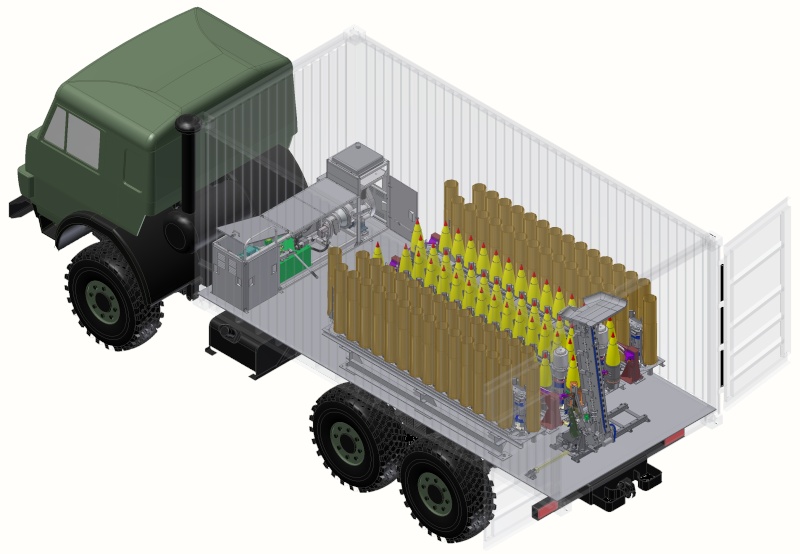 Regarding the chassis for the towed model test I suspect that old WWII 203 mount was probably available for a quick test.
For short range mobility it would be a very useful base offering excellent short range mobility (they had their own motors and could be driven short distances without vehicle support when needed).