Interesting photos: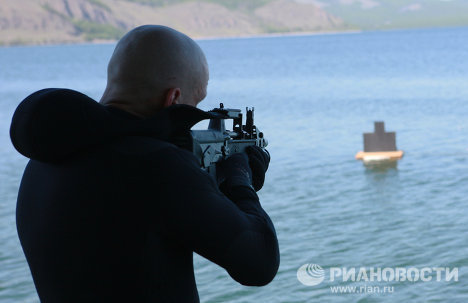 What make them interesting to me is that the top photo is the first photo I have seen of an operational test of the ADS, which is a modified version of the A-91 assault rifle that can use specially designed underwater ammo and normal 5.45mm standard issue ammo from the same weapon. The special underwater ammo is said to be as effective as the specially designed stuff for the odd underwater weapons they used previously, while firing standard ammo with the same or better accuracy as the standard AK.
The other photo shows the GSh-18 pistol that as shown functions normally underwater as it does on land.
The question I would have is how effective are the short fat 9mm projectiles under water... perhaps they have developed new special ammo for them as well?
Here is a better view of the ADS: